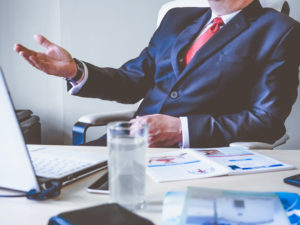 ProFile Transaction Management, earlier branded as Assure File has been providing virtual services to real estate agents since 2014. Having a team of highly skilled professionals, ProFile TM provides transaction services to real estate agents, brokers and teams. The company is the brainchild of Brandy Chase, a first-generation entrepreneur who has worked in real estate since 2006. Having experience of coordinating over 1,000 transactions, Brandy is very familiar with all the intricate details involved in any real estate transaction. She is a core customer-oriented businesswoman who has passed on the same business trait of 'your success is our success' to her team members.
Working with ProFile ensures that you are removed from the administrative work involved in your real estate transaction. We are here to assist you with the details, communication and scheduling that goes into closing a transaction. With ProFile at your side, you have the freedom to concentrate on your real estate business and leave the administrative work to the ProFile team. With our professional team at your side, we take care of your transactions and ensure that the details are completed, in the most professional and time-saving manner. We realize the true essence of time in your real estate business and are here to support.
ProFile Transaction Management has two basic principles which are embedded in our training manual. First being 'your success is our success' and second being 'to provide services to every customer as per their requirement'. Both principles are our success mantras which have helped us create a niche for ourselves in the otherwise highly competitive real estate sector. While working with agents and focusing on their success, we join hands with them as their partners, not only as service providers. We consider your business as our own and provide all services that are needed to help our customers grow rather than getting entangled in regular administrative work. Secondly, apart from offering fixed packages to our customers, we always have the flexibility of creating a package specific to your needs. After all, we exist to take care of all your worries.
As your transaction coordinator, ProFile Transaction Management takes care of your administrative tasks associated with each transaction so that your business runs smoothly. We ensure that every transaction is up to date and that you can access your transactions through our database via Paperless Pipeline. Transactions are updated within the database without delay. Through our database, we will remind you of important tasks and deadlines for each transaction. Helping you maintain proper communication with your buyers and sellers is also a top priority. ProFile ensures full secrecy of your database and helps you maintain regular communication with your buyers and sellers.
With ProFile Transaction Management at your side, you can leave your administrative worries to us and concentrate on taking your business to new heights.
The ProFile team wishes everyone a year filled with more success and more happiness. Thank you all for your continuous support, we'll continue to serve you with same zeal and passion!