We have a separate offer writing team to help out when you are in the field
and need to get an offer written.
Simply fill out the offer form from your PC or mobile device, and we will handle the rest. Give us 20 mins to confirm receipt
and we will email for your review and signature within an hour of receipt. It will then go on to each of your buyers for signature. We can even copy the listing agent so you can be sure it is submitted quickly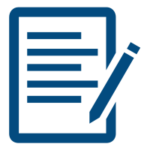 Pulling and including disclosures from the MLS
Any pre-approvals or additional letters you email or upload to the form
30 min follow up on signatures to be sure the offer is moving forward
Only Available in Minnesota at the moment.
Service Hours Available 356 Days a Year!
Offer Team Hours:
Monday – Friday 9AM – 9PM
Weekends 11AM – 7PM
We are going to be closed for all services including offers for the following holidays:
Thanksgiving Day and Black Friday
Christmas Eve and Christmas Day
News Eve and New Year's Day
Easter Day
Fourth of July
Mother's Day
These Holiday's we will be open just weekend hours of 11am-7pm:
Memorial Day
Labor Day

"I have worked with profile transaction management since 2018. I have worked with three wonderful transaction coordinator's. Currently I am working with Randi And she truly is a joy to work with. Not only does she get work done promptly, she is very detail oriented and a positive person to speak with always. My last two transaction coordinator's got hired on by teams because they love them so much. If you use Randi you will fall in love with her just as I have! Just don't take my girl from me ! Haha!"
Erin Alexandra Warfield
"I have been working with Profile TM for close to 2 years now. Alicia Dye has been my TC for months and I love working with her. She is always on top of every file, ask questions when needed, and goes above her duties assigned to her! She is a cheerful person to have and my clients love her. The owners Christy Parham Kimbrel and Kelly Zwilling run this company so smoothly and make you feel part of their team. This is a company you want to hire when you no longer want to do the admin work and focus on selling. Try out Profile TM and Alicia Dye as you will not be disappointed!"
Thomas Sons
"Keyla is wonderful to work with! I love the attention to detail and great service. I would definitely recommend profile transaction management to take care of you!"
Nancy Bell
"Can't imagine getting through to closing without this company. Wonderful staff that guides me through every time."
Sue Dropo