We have a separate offer writing team to help out when you are in the field
and need to get an offer written.
Simply fill out the offer form from your PC or mobile device, and we will handle the rest. Give us 20 mins to confirm receipt
and we will email for your review and signature within an hour of receipt. It will then go on to each of your buyers for signature. We can even copy the listing agent so you can be sure it is submitted quickly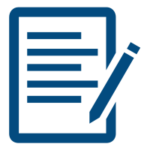 Pulling and including disclosures from the MLS
Any pre-approvals or additional letters you email or upload to the form
30 min follow up on signatures to be sure the offer is moving forward
Only Available in Minnesota at the moment.
Service Hours Available 356 Days a Year!
Offer Team Hours:
Monday – Friday 9AM – 9PM central time
Weekends 11AM – 7PM central time
We are going to be closed for all services including offers for the following holidays:
Easter Sunday
Mother's Day
Fourth of July
Thanksgiving Day
Christmas Eve and Christmas Day
New Year's Eve and New Year's Day
These Holiday's we will be open just weekend hours of 11am-7pm:
Good Friday
Memorial Day
Juneteenth
Labor Day
Black Friday- Day after Thanksgiving
12/26 Christmas Day observed Day