" Congratulations you are on the right path! "
---
---
Work With Us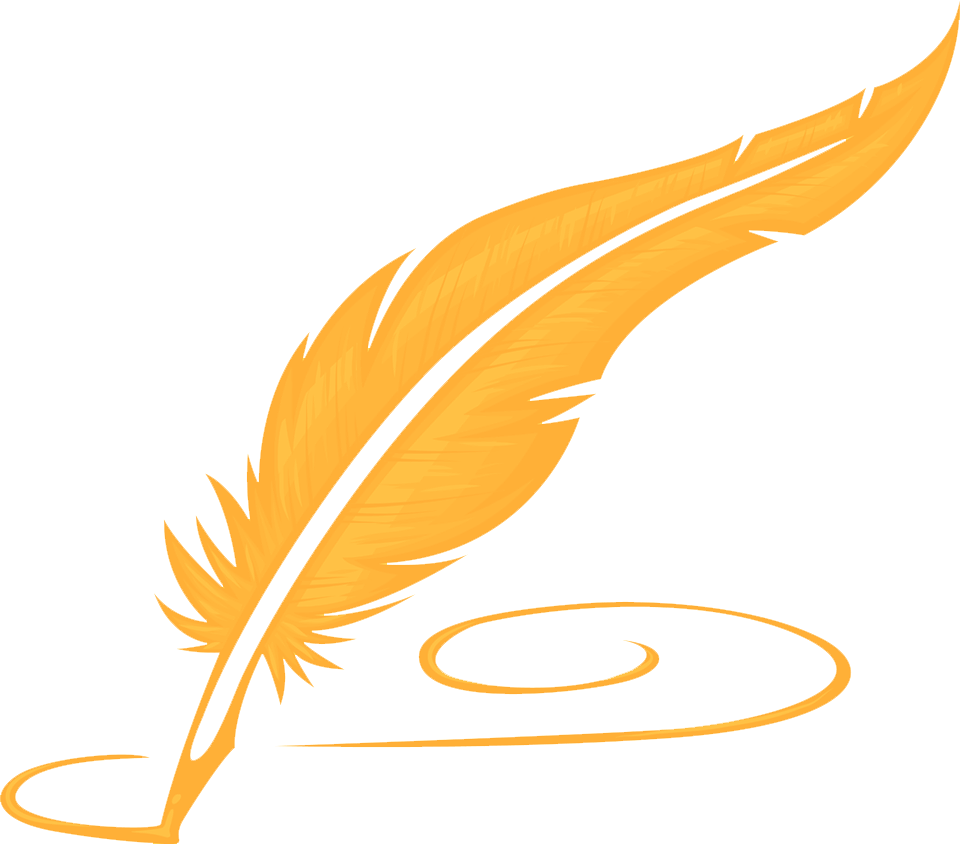 Whether you are a new agent or a veteran in the field, you are undoubtedly familiar with the amount of work that goes into preparing real estate transactions documents. At every step of the process, there are piles of documents that must be meticulously combed through, signatures that must be collected, and deadlines that must be met. While these tasks are all crucial in ensuring that a deal goes through, it's safe to say that administrative tasks are not a real estate agent's preferred use of time.
​Fortunately for you, that's where we come in. We assist agents on every facet of real estate transactions operations from contract to close. Understandably, you might be nervous to turn over your documents and client to a third party. For that reason, we have tailor-made our process to be as transparent as possible including 24/7 access to your documents via Paperless Pipeline. You can check the status of your documents, tasks that we are working on, and much, much more whenever you'd like. That way, you can have peace of mind that everything is getting done on-time exactly how you would have done it!
Focus on growing your business, not paperwork!
If you are sick of being your own assistant, we are here to help leverage your time in order to focus on what actually matters to you: growing your business. At ProfileTM, we pride ourselves on a customer-first mentality featuring top-of-the-line customer service. From built-in flexibility to allow us to tackle your most specific requests to an incredibly fast response time, we want you to be completely comfortable with letting us handle all of your transactions needs. We offer packages for buyers, and sellers, so regardless of your needs, we can find a process that works with you.
With our focus on tailoring packages for our customers comes a drive to make the transition as easy on you as possible. We will handle communication with clients (while copying you on emails), and even deal directly with your existing vendors--there's no need to change the way you do business! If you need services that you don't see listed here or have specific questions, please reach out! We're happy to work with you to craft something that meets your needs. So what are you waiting for? Take the next step towards growing your business and partner with us today!
Can't imagine getting through to closing without this company. Wonderful staff that guides me through every time.

The team at profile is one of the main reasons I can succeed at real estate. Their constant attention to detail and client interactions help take the stress out of the process for both me and the clients. I would never even attempt to close a transaction without them. They are an irreplaceable part of my team.

Jenn has been amazing to work with!!! It was a little difficult to basically hand over my transaction to someone I had not worked with. But within the 1st week I felt comfortable enough to relax and work on other things while Jenn was taking care of my transaction as well as all those involved during process. Definitely keeping her on my team, she makes my life so much easier.

I have done many transactions with Victoria. She is a wonderful person, very responsive, and always does a great job. Thanks Victoria for the great work.

JOLIE is amazing! Couldn't be happier! Totally professional and detail oriented.. so worth the money to make our lives so much easier! We love you, Jolie!!!! ♥️

Victoria is excellent! I highly recommend her for all your real estate transaction management needs. She is responsive, attentive and goes the extra mile to make sure each and every deal close smoothly. Thanks Victoria

Jolie is fantastic! She is quick to get tasks done, on top of her timelines and is such a HUGE help in keeping me organized. She gets my sense of humor and is a pleasure to work with. Without her I wouldn't be able to grow my business the way I want to. Thank you ProFile for giving me Jolie!!

Jolie Breitling is my TC at Equity! She is amazing! I could not do what I do and keep this type of momentum without her! Last Tuesday I finally met her in person and when she came up and sat beside me to introduce herself, you would have thought the prize patrol had just told me I had won a sweepstakes, by my excitement an reaction of realizing who she was! It was hilarious! Thank you, Jolie, for making it all happen seamlessly!

I have referred profile transaction management to others in the office yet my running joke is," just don't take my girl Jenn! She is the best and I want her all for us!" Our team loves Profile Transaction Management. They make the operation run as smooth as possible and send updates daily! Very good and on top of everything!

I work with Jenn and she is on top of things! She has helped me become more organized in my business and taken a lot of things off my plate so I can focus on other things. She is very pleasant to work with and our clients love her! I highly recommend working with Jenn because you can tell she takes pride in doing a fantastic job, which she does!

I am writing this review under protest. Please don't misunderstand, Brandy and Assure File are awesome. I credit them with helping me close more files faster than I have in years. They are indispensable to my business. I would still be a "onesie twosie" agent if not for the incredible support that I have received from Brandy and her team. Her influence, attention to detail, perserverance and endurance have made me a more successful agent and my clients, very happy. There have been many occasions when Brandy and I are exchanging emails at 5 am and other times, emailing back and forth late into the evening. I am writing this review under protest because I know that by writing the truth about Brandy's level of service coupled with the affordability of that service I will be helping to bring more clients to her business. I wanted to keep her a secret and all to myself. Unable to do that I must wish Brandy the highest level of success and encourage every real estate agent that wants to make more money to call Brandy or go to the website assurefile dot com and start a new transaction. You will be amazed.

I LOVE you Assure File! I can not believe how much more free time I have now that I don't have to deal with all the paper work, deadlines, etc that come with opening a new escrow. You always have my back and make sure that all the t's are crossed and i's are dotted.....Thanks you!!

Brandy always seems to be one step ahead of what needs to get done! Very professional and a pleasure to work with

They work with one of the Realtors we do inspections for. Professional and great to talk with. Very friendly, too!

Assure File is a critical part of my business. They make me more efficient, clients love them, and I will always use them!

At first, I was hesitant to work with a transaction coordinator. I ran my business on my own and have never been that good at handing over the reigns to someone else. I've now realized the error of my ways. Working with Assure File was the best thing I have ever done for my business! I doubled my production and freed up so much of my time. The service fees they charge are so minimal when you compare them to the HUGE boost you receive from being able to grow your business. Give Assure File a chance? What have you got to lose?

I love my job for the simple fact I get to be around people. The down side is there is A LOT of paper work! The Assure File team allows me to spend more time with my clients and less behind a computer. If you aren't utilizing this team you are wasting time and money!

Can't say enough good things about the ladies at Assure File. I am a bit of a control freak and was not to keen on the idea of letting someone else handle the paperwork and details related to my business. The problem was that the paperwork was taking up so much of my time, that my business was not growing at the rate in which I knew it should be. I gave Brandy and Assure File a try and haven't looked back. Now, I can't imagine running my business without them. They have been on point and are better at managing the files and paperwork than I am. Now that they have taken over that aspect of my business, I am free to do the things that generate more business and because of that, my business has grown in a way that I could not imagine. I could go on and on, but the bottom line is this. If you're looking for some help on the admin/paperwork side of your RE business, Brandy and the Assure File team and the absolute best choice.

Assure File (Brandy & Chelsea especially!) have really made a difference in my business. They take care of things and are constantly on top of things so that I just don't need to worry about the details. All this awareness allows me to focus on my important client and relationships. I don't know what I would do without them and their team. LOVE ASSURE FILE!

There's no way my team and I could do the volume we do without the support of Assure File. They allow us to confidently go spend our time where we're the most valuable... with our clients, knowing that the flow of paperwork and file management is in the most capable and organized hands possible. You guys are the best! Thank you for all your hard work.

I have done transactions with Brandy's & Chelsea's help and some without. I am very systematized and not having their expert help has cost me. They Keep me on track, keep me updated and reminded of upcoming dates and events. I couldn't do the volume I am without their perfectionist help. Thank you Brandy & Chelsea.

I really dont want to tell people how good of work they do. What If they get too busy . I think I'll just keep this as my litte secret.

They have saved my sanity and propelled my business to more efficiency and better customer service. Don't even question hiring them. You will never regret it!

They saved my life! The best part was they have the systems in place to just take over my business just the way I would do it without me having to train them! They jumped right in to several deals I already had in place and took over to make me organized and free'd me up to go get more deals! Everyday I tell my husband how much I love Brandy and Chelsea, I hope I tell them enough as well. Also my title and lender are constantly telling me how much they love them too! Hiring them was the best decision I have made for my business and my personal life, this year! Thank you Brandy and Chelsea!