From Listing Launch to Contract to Close, we have you covered at every step!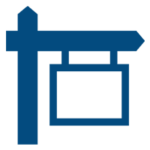 We offer a variety of services to make sure you are completely ready to list! We have you covered all while protecting your brand with custom-branded email signatures with your logo, not ours. 
Listing Launch services include:
Collect listing paperwork while verifying signatures, initials, checkboxes, and dates are completed:

Listing agreements
MLS Input forms
Disclosures 

Welcome email & call to the seller
Order sign installation 
Coordinate photography 
Coordinate clean service 
Coordinate staging 
Setting up showing service
Enter listing & photos in MLS 
Request preliminary title work 
Request HOA docs
Submit file for brokerage compliance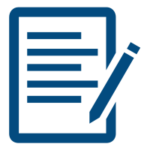 You received an offer! With the excitement of getting an offer, though, comes a serious amount of contract paperwork. Not to worry – we have you covered here, too including custom-branded email signatures with your logo, not ours. Our contract-related services include:
Collect complete contract while verifying signatures, initials, checkboxes, and dates are completed

Addenda & amendments
Disclosures
Additional supplements 

Intro to buyer's agent including disclosures 
Send the file to title 
Update status on MLS
Track deadlines & docs

Earnest Money Receipt
 Coordinate inspections  
Truth in housing (City /County required  inspections)
PR & CC&R's
Surveys 
Collect & deliver HOA docs to buyer's agent 
Coordinate appraisal 

Fill out the brokerage commission form
Request settlement Statement prior to closing for agent review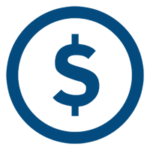 After all of your hard work, you're finally ready to close. But guess what? That means a whole host of new administrative tasks to complete. Fortunately, we're here to help with services like:
Schedule closing 
Coordinate final walk-thru 
Request lockbox pick up from buyer's agent
Closing gift reminder for the agent 
Send closing confirmation instructions to seller 
Utility & Insurance reminders to seller  
Send the complete file to the seller
Verify closing 
Update MLS status
Ordering signs removal
Request agent review from the seller 
Remove property from Showing Service
Verify approved brokerage compliance
Send agent copy of the complete file

"I have worked with profile transaction management since 2018. I have worked with three wonderful transaction coordinator's. Currently I am working with Randi And she truly is a joy to work with. Not only does she get work done promptly, she is very detail oriented and a positive person to speak with always. My last two transaction coordinator's got hired on by teams because they love them so much. If you use Randi you will fall in love with her just as I have! Just don't take my girl from me ! Haha!"
Erin Alexandra Warfield
"I have been working with Profile TM for close to 2 years now. Alicia Dye has been my TC for months and I love working with her. She is always on top of every file, ask questions when needed, and goes above her duties assigned to her! She is a cheerful person to have and my clients love her. The owners Christy Parham Kimbrel and Kelly Zwilling run this company so smoothly and make you feel part of their team. This is a company you want to hire when you no longer want to do the admin work and focus on selling. Try out Profile TM and Alicia Dye as you will not be disappointed!"
Thomas Sons
"Keyla is wonderful to work with! I love the attention to detail and great service. I would definitely recommend profile transaction management to take care of you!"
Nancy Bell
"Can't imagine getting through to closing without this company. Wonderful staff that guides me through every time."
Sue Dropo