We are excited to announce an opening within Profile Transaction Management for a Transaction Coordinator Associate!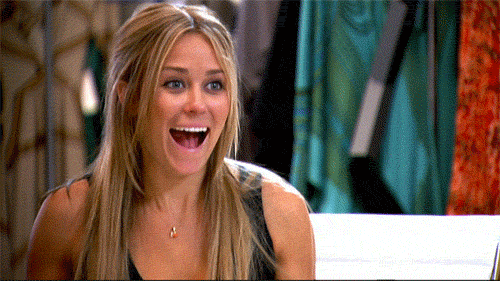 Our business is growing and we are in search of the perfect candidate to work with side by side as we continue to provide top tier customer service & dedicated transaction management & compliance to the real estate industry.
Below is a list of qualities we are looking for in a candidate and some of the job duties you can expect to be responsible for.
If you (or an awesome Admin you know) are interested, CAREFULLY follow the instructions at the end of this post to submit your resume! We can't wait to meet you!
Is This You?
Detail oriented you are the aka grammar and spelling police of your friend group
Currently a real estate admin
Some real estate transaction experience (knows the general process of an real estate transaction)
Disciplined & self motivated
Structured and organized. Works well off of checklists.
has a natural sense of urgency
Loves building systems and methods to make your job more efficient
Enjoys setting & achieving goals & benchmarks
Avid note taker & list maker
Up to date on new technology and advancements
Familiar in DocuSign, Zipforms, Adobe and GSuite (TCWorkflow is a plus)
Familiar with real estate contracts & forms
Self declared "problem solver" or "Jack of all trades"
Wants a career, not just a job
Our ideal candidate thinks "outside the box" and thrives in a fast-paced & sometimes high pressure environment
Excellent customer service skills & a strong communicator in person or via phone or email.
Tasks assigned to this position include but are not limited to:
Data input (knowledge of TCWorkflow a plus)
Assists in the entire real estate transaction process, including processing sales and keeping appropriate transaction documentation AKA making sure everyone involved is doing their part if not we are proactive to be sure all the details are accounted for to make our agents look awesome and their buyers and sellers have a smooth move. 🙂
Send all disclosures in a timely fashion
Confirm that all documentation has the appropriate signature and dates
Monitor the contingency period
Provides commission coordination and statements on real estate transactions
Work with agents to acquire missing documentsGenerate documents in agent's form platform
Upload documents to broker systems (Dotloop, Skyslope, DocuSign TR, Zipforms TMS)
Order Home Warranty
Open title & order prelim
Assist in agent retention & client care
Merge & split PDFs
Ensure all proper documentation is account for and entered into the closing system
Efficiently completes all assigned office duties
Act as a liaison between agents and buyer and sellers
Welcome congrats called to buyers and sellers with continued communication throughout the transaction
Coordinate, schedule and track services like photos, staging and sign installs for listings
Work closely with escrow and the agents to retrieve any and all documents needed to close the files
Maintains and follow up with all escrow related paperwork
Other duties as assigned
READY TO APPLY? Follow the steps below:
Complete an internet speed test: HERE
Complete a DISC Assessment
Send an email to: kelly@profiletm.com and include the following:
Speed test results
DISC Assessment
Cover Letter
Resume
Salary requirements
Hours are Monday-Friday (8am-5pm Central Time)